It is really great to see a festival get their industry panel videos online so quickly after the event. So few events do this in a timely manner and some never get around to editing and uploading their recordings. Toronto International Film Festival just wrapped and already their Youtube channel is populated with some of the great discussions had at this year's industry conference. I have embedded this video discussion on day and date film releases that you can watch in its entirety (51 mins), but I will summarize the information if you are in a hurry. I'm going to add in a little commentary of my own, so if you want to pure version, watch the video.
What is the biggest challenge for the day and date distribution model?
Answers on this varied as 2 representatives were from the US where day and date has be tried a number of times by companies such as Roadside Attractions, TWC Radius, and Magnolia (as high profile examples), but is actually illegal in France where the other 2 participants are from. For distributors, the challenge is knowing which films to give a day and date release and which to open as a platform release to retain the 90 day theatrical window. Most theater chains in the US will not allow a day and date release film to play in their cinemas so this kind of release still remains a challenge rather than the norm.
Internationally, not only are there language barriers to sort out (sometimes over 20 different languages), but it is challenging to release in all territories in a timely manner that will reduce piracy. Since the bigger films are known about all over the world (thanks internet), the public expects to get access quickly and not have films released over 6 months to a year time period.
In much of Europe, there is a strong lobby to maintain a long theatrical window. Over time, things will change to reflect both the consumer viewing habits and the amount of revenue that will be lost if producers are not allowed to explore different release strategies. "Welcome to New York" is an example of taking a film straight from its Cannes premiere, where it received maximum publicity exposure, and going straight to VOD in France, completely bypassing the theatrical window and the strict no day and date policy. The move was meant to send a message to exhibitors that if they maintain their position, they will lose support of the producers.
What kinds of films make sense for a day and date release?
"Good name cast, good genre and/or films with an already established following" are films that makes sense for day and date and also for any VOD release. It is the name brand or strong genre recognition that sells in a crowded marketplace where there is now a glut of content being produced and released every week. "A comedy or thriller with A list cast" is the perfect candidate for day and date or VOD success. Also important is compelling key art and description. When consumers search VOD menus, they are drawn to the artwork and then to the description in making their buying decision.
Social media plays a role when the director or the cast have large followings that can be leveraged at the time of release (hear that social media phobes?). Films that don't have A list cast, but do have cast with large online followings can find success in digital release.
Will major studios ever use day and date as their main release strategy?
Warner Bros. released Veronica Mars this way last Spring. They used 3rd party bookers (rather than in-house) and a 4 wall distribution method for the theatrical release. They specifically partnered with AMC Theatres chain along with a few other smaller theaters and grossed over $3mil domestically. The connection to an already existing fanbase really worked. Working with exhibitors and making it financially worth their while (4 wall fees) was a way for them to experiment much like the smaller independent distributors. The Lionsgate and Roadside Attractions partnership allows Lionsgate to distance itself from the day and date model because it leaves the theater bookings to Roadside and other 3rd parties.  Lionsgate's good relationship to exhibitors stays protected while it picks up ancillary distribution rights for bigger indie releases.
As far as a studio releasing Star Wars or some other high profile title as a day and date, probably won't happen for a long time.  There is real money to be had in VOD, maybe even tens of millions on a release. But the aspirations of a studio release exceed what day and date can provide at the moment.
What is the pricing model for day and date? Do you think premium pricing will work?
There is price sensitivity even though the sales pitch for premium pricing is multiple viewers can watch at home for one flat fee.  Mixed results have happened where a film was priced at $30 for VOD 6 weeks after its theatrical debut.
No matter what pricing is put in place, exhibitors are still pushing back on the idea of day and date.
Are filmmakers starting to accept day and date as a release strategy?
Filmmakers still want their films to go out theatrically, not for financial reasons, but because they believe it gives them more recognition; more press coverage and also because it feels more legitimate for them. They aren't wrong. Many broad publications will not cover a film that goes straight to VOD and much of the public still views a film that is in theaters as more "legitimate" than one that goes straight to home video.
But Abel Ferrara was happy to make "Welcome to New York" available VOD only and be the first film to do that in France. In fact, Jean-Luc Godard expressed his jealously during Cannes this year. He wanted to do the same with his film.  With Ferrara's previous film, 4:44 Last Day on Earth released in 2011, it did only 20,000 admissions in France. This film did over 200,000 sales  and the share split in each sale was close to 4 Euro . The number of sales went up, but so did the amount of revenue because traditional theatrical splits are not very good. It is very important to note this! While number of sales on VOD may not look good on paper, the revenue splits are often better.
But the "Welcome to New York" release did get publicity out of Cannes, so a high profile festival debut can often get the big publicity needed to propel a film to success on immediate VOD release (for smaller profile examples see Sound City and Indie Game which both launched at Sundance and capitalized on that publicity). This publicity strategy is highly dependent on playing a festival that is likely to attract a lot of media attention. The "Welcome to New York" example was powered by a name auteur director (Ferrara), a name French star (Gerard Depardieu) plus co star Jacqueline Bisset, a massive festival (Cannes) and the fact that they were a "first" for direct to VOD in France. None of these publicity angles are easily replicated for a typical indie film.
IFC Films has a core business commitment to day and date releases and treats those films to the same full publicity push that they would give to a more traditionally released film. They get cast on the late night talk shows. They do press screenings and interview junkets. A list cast is bookable and that really helps. They handle day and date films like  "real" release.  Bear in mind, this means they aren't sparing much marketing expense! But instead of only reaching 10 cities with a theatrical, they are reaching millions of homes all for the same marketing expense.
Where do you stand on whether VOD numbers get reported? Will there be widespread acceptance of releasing numbers publicly?
VOD number do get reported. They are reported to producers, to directors, to investors. There is transparency in that relationship. The complication in making them public lies in a constantly changing marketplace and in confidentiality clauses of contracts (ie, not everyone gets the same deal and the industry doesn't want that widely known).
Also there is a lack of context around those numbers so they aren't easy to interpret. With box office, you can see a gross revenue number, see how many theaters the film played in, see the per screen average and know roughly the average ticket price paid. But VOD is a whole different animal. There is a myriad of platforms, all have their own pricing strategies, their own promotional positioning at play (exclusives, pre theatrical sales, "now in theaters" sections). VOD encompasses cable, download to own, paid streaming/rental, subscription license fees, ad supported streaming.  So "the public" would be confused about what constitutes a "good" number.  (Caution: my own commentary ahead)
This is reported revenue as marketing ploy. What industry is scared of is opening weekend VOD numbers won't tell the whole story because VOD is still a series of windows. Revenue builds up over time. But so does a theatrical platform release. Opening weekend in 4 cities is not telling the whole picture of a theatrical release, but those numbers are reported and then added to as the runs are widened. Anyone can see that on Boxoffice Mojo. All of the years letting theatrical grosses be a publicity angle for journalist reporting on the "success" and "value" of a film is coming back to bite because audiences are using this information to make purchasing decisions. A low number in VOD sales is likely to be reported as a flop and drive audiences elsewhere. But this also happens in theatrical release where a film doesn't open to big numbers, but still chugs along in the long term to actually make a profit. Not the flop it was reported to be. Most that the time, that profit is never a story because the film is no longer new. I'm just not buying this argument. It is the American mania of having to have BIG numbers to show the film has value that is driving this reluctance to report. (end of commentary).
The point was brought up that reporting these numbers is valuable to gain acceptance of releasing this way, especially to show agents and talent (and press) that a day and date release is legitimate. The French participant said it isn't about having big numbers in Europe, but about convincing film bodies and filmmakers that there are many ways viewers are choosing to watch films and whatever way they choose that involves paying to watch should be embraced. France is the only market where VOD numbers went down last year because of the stringent rules about the length of the theatrical window. One could take this to mean more people chose to go the the theater….or one could take this to mean that there was a lot of piracy going on so sales numbers declined.
You know what VOD numbers do get covered in some press? Pirated films and the estimated number of downloads they receive. Why would it not be worth reporting how many people have paid to digitally view a film?
Will Netflix ever be a bigger part of the day and date model?
There doesn't seem to be a vested interest on Netflix's part to make that happen and they don't seem bothered by the fact that releases on Netflix appear a few months after theatrical and transactional windows. What they want is real awareness of the film by their subscribers. This either comes from the promotion of a theatrical release or it comes from the name recognition of the actors or director. Like all businesses, they have evolved over time. Originally, they were very keen to pick up and support small independent films. But now they have collected years worth of data from their subscribers and are allowing their algorithms and data collection to guide their licensing strategy. It makes complete business sense to rely on what your customers actually watch and license work accordingly. Subscribers want films they have heard of from people they have heard of.
Will exhibitors be brought into revenue sharing for day and date releases?
It is in process now. 4 walling fees have softened the blow for exhibitors so that is why some will allow a day and date to go forward. They also receive 100% of the concession stand revenue. But that method is almost always a loss for the distributor who has to front the cost of 4 walling and all of the promotional costs of the film, even though they get 100 % of the ticket revenue.  Some exhibitors may also discount the cost of the 4 wall fee in exchange for a percentage of the VOD revenue.
In closing, all agreed that there will be major changes to release models all over the world within 5 years. For the full discussion, access the video below.
At the heart of word of mouth marketing is the audience's willingness, even excitement, to share your work. The problem with relying on that as your main marketing (or sole marketing) tool is your work really has to be remarkable, as in worth remarking on. Or you have to create or curate a bunch of online content that will make them want to share it. The problem with the lionshare of indie films is they just aren't that remarkable and word of mouth will never work as the sole marketing tool for those films.
Doing "grassroots outreach" with a trailer that is sub par is not going to work.
Putting behind the scenes video clips that aren't funny or don't feature notable actors or crew that have a following willing to share it is not going to work.
Getting an aggregator to put your film on every well trafficked digital platform and expect that it will sell itself is not going to work.
Making every post on social media only about your film is not going to work. Word of mouth does not mean only you talking about yourself. If no one else is amplifying for your film, especially if it has been seen at a festival or it has made a few sales on digital platforms, there's a problem with the film that no marketing is going to fix. Either commit to fixing the film or move on to another project.
But let's say that your film isn't yet available, though you have been populating social channels regularly with, ideally, content that your audience should find valuable to their lives (it is informative, entertaining, thought provoking, evokes emotion etc) and they still don't respond….this video explains why populating your own social media channels cannot be your only tool for marketing. Maybe your audience is made up of social media lurkers. People who listen, but do not respond or share. Lurkers make up the vast majority of the internet. Just because they don't share doesn't mean they aren't being influenced by what you and others share. And sometimes those influences come from many places that aren't social media, like traditional publicity, advertising, festivals and events, and search engines. If links to your work show up in many places online (not just the ones you put there), it helps in your search ranking and it helps reinforce that your work is something to pay attention to. It is all of these tools working together that provide a tipping point to sales.
If you think social media will do the job all by itself, you probably need to give more thought to your marketing strategy.
Here's more about how to set up a cycle of influence that could lead to better WOM and sales.
This is a very important distinction and I have been trying to find a better way of articulating to filmmakers why the story of a film is NOT the same thing as its marketability. I FINALLY found this explanation that I think might get through. I found this from Michael D. Sellars who in turn learned it from his mentor, Lenny Shapiro of Avco Embassy Pictures. The idea isn't new, but ideas that spread win so I am helping to spread. From now on, I will include this information in my own consultations and workshops because it is so clear and succinct. Filmmakers and film schools put A LOT of emphasis on playability, and not nearly enough on marketability.
MARKETABILITY
The ability of a film to attract an audience. This is one of the main things an industry executive is looking for when you pitch your film. Filmmakers all think this means their story. That's NOT what execs are looking for. The story is your idea and it does have some merit, but what turns in their mind is "How can I sell this to an audience to get them to come to the theater on opening weekend or buy it on VOD/DVD?" It isn't the story that will do this. That comes later.
Most movies derive their marketability from some combination of stars, director, underlying literary property (famous book, comic book,etc). At the indie level, festival acclaim comes into play, and reviews count, a MySpace [let's say word of mouth] buzz matters. But in analyzing the film from this aspect — the entire point is to answer the question, "Can the film attract moviegoers into the theater?"
This means that if you are making a low budget drama, with no notable names attached to it including the director and the producer, that is an original script not based on a best selling book adaptation, and it doesn't get selected for major festivals and therefore isn't going to have many critical reviews…this is going to be a problem. How are you going to get anyone to pay attention to it? What will you hook the audience with BEFORE they actually sit down to see the film and know the story? These are questions that need answers, ideally in the script stage. If you are trying to make one of these films and you don't have marketability at the beginning (best selling source material, notable names), you MUST get it for the premiere. That's pretty risky don't you think? Most acquisitions execs would think so and the strongest ones would decline.
If you are planning to self finance your distribution, you should think about this too. What's the marketing strategy for a no budget, no name drama, with no major festival accolades and no favorable critical reviews?  Ummm….
PLAYABILITY
This takes place once the audience has made the decision to sit down and watch the film. If it is an executive or a festival programmer, you probably hooked them with something to make them take time out of their schedule to do this. The something could be notable names or it could be a favor or somehow piqued their interest. This is a very small group of people to reach. If it is an audience, it means that your marketing strategy worked with respect to reaching and enticing them.
What is their experience once they sit down and watch the movie. How well does the movie "play"? Will it generate favorable word of mouth? Will it catch the fancy of reviewers?
To get that festival slot you desperately need for your no name, no budget drama to be marketable, it all comes down to playability. And if you don't secure that and you hoped that great word of mouth will just spread, the movie had better "play" for someone.
For indies, the way it "plays" can be subjective. If your documentary about environmental protection attracts people actively involved in the environmental movement, it can play in their world much better than it would outside of that world. In fact, a film like this also has marketability because there is a core audience to target with it. Genre films also fall into this situation. They are less name dependent, but they had better play to that audience.
But if your film is intended to reach a mass audience, a diverse audience, or cross over from niche to mass and you can somehow attract a crowd to watch it (say you threw some serious coin into advertising, publicity and booking theaters), if it doesn't deliver on their expectations, you have a playability issue and more marketing isn't going to fix that.
Here's a little more from Sellars regarding how studios deal with marketability.
Studios are often confronted with a movie which they know is "marketable" — they know that it will attract a great first weekend audience. But they also may know that the reviewers will clobber the film, and filmgoers will be disappointed. Even so — such a film can be financially successful if the "marketability" is good and the marketing campaign is carefully designed and executed… A great marketing campaign — a strong opening weekend — damn the dropoff and get on to the DVD — it can still work.

By contrast, a good film that delivers good "playabilit,y" but doesn't have marketable elements is a problem. How do you get the warm bodies in theater seats to begin with? This is the true challenge to most good indie films.
So you need both aspects, marketability and playability. With indie films, one can't succeed without the other. Marketability you can start creating in the development stage. Playability has to be achieved in the production and post production stage. For the film to be successful, you must have both.
I've just completed a series with my colleagues over on The Film Collaborative blog dedicated to helping you prepare for distribution of your film. The series was inspired by the many questions we've answered over the years in consultations with our members and with independent filmmakers at industry events like Sheffield DocFest, Independent Film Week and SXSW.
Distribution is probably one of the most misunderstood processes in filmmaking. Plenty of schools prepare students for the intricacies of making the film, but leave off the part about connecting that work to an audience. It is a shame because creation is only one part of successful art. The other part is sharing it with people.
In Part 1, we talk about knowing the market for your work. Obviously, distribution falls into the business end of filmmaking and even though artists would like to think that whatever they create will automatically resonate in the market, it isn't a bad idea to check beforehand.
Part 2 covers the role film festivals play in generating awareness for films, but also in generating revenue. Did you know festival revenue is one of the biggest sources of income for many of the films handled by The Film Collaborative? It's true! But, the film needs to meet certain criteria in order to see this income stream. Read the post to find out what the criteria is.
Part 3 combines several topics. First, do you know the difference between a distributor and an aggregator? How about a platform and an application? Do you know the release sequence used in independent films? Does that matter any more? What about your chances for foreign distribution? We covered it all in this post.
Part 4 dives into deliverables. This addendum to most distribution contracts often comes as a nasty financial shock to producers. What will a sales agent or a distributor ask for? Isn't digital distribution more affordable because there aren't so many delivery items? We talk about what a typical digital distributor will need in order to put your film out on digital platforms.
Part 5 wraps up the series by talking about the financial realities of independent filmmaking. For the most part, it is about lots of little revenue streams (we're talking hundreds of dollars from tens of outlets instead of hundreds of thousands from only a few). Joe Swanberg comments that artistic freedom comes from knowing the business side of your work. Creating with confidence is a whole lot better than creating with ignorance and subsequent anxiety.
I will be giving the keynote speech at the upcoming RoughCut New Zealand event on September 4, 2014. Preceding my speech, I will spend the day in consultations with local film producers about how to set a marketing strategy and reach the audience for their films. This is especially crucial if you plan to crowdfund and/or self distribute your film.
If you would like to attend either of these events, please see the Tropfest NZ site. I am so excited about my first trip to New Zealand!
While I am in the neighborhood, I am seeking further speaking or consultation invitations. Please contact me
[info at shericandler.com] to arrange the opportunity.
photo credit: db Photography | Demi-Brooke via photopin cc
There are so many ways that Hollywood could be reinvented to better adapt to the 21st Century. I recently joined Reinventors Network and Fandor in a virtual roundtable exploring the role of The Audience in the film business and how independent creators are using the tools of the internet to circumvent traditional avenues in funding, distribution and promotion not only to reach The Audience, but invite them in to the creation process.
Does this mean The Audience is now in control? In some ways, yes, but storytelling is a talent most people do not possess, that is why your skills are still very much needed. But you are no longer creating in a vacuum and the sooner you can make peace with that, the better off your career will be.
The session included a smart crew of participants and some insightful ideas were put forward. Check out the short video of highlights from the roundtable.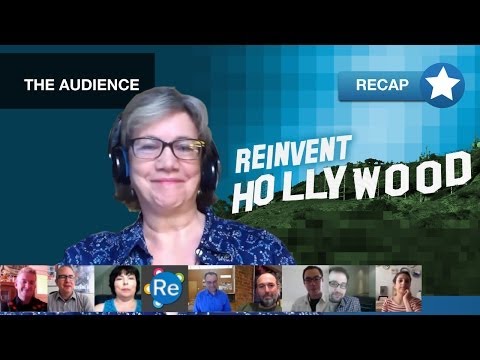 The whole session was much longer, about 97 minutes long. If you have that kind of time, sit back and take it in here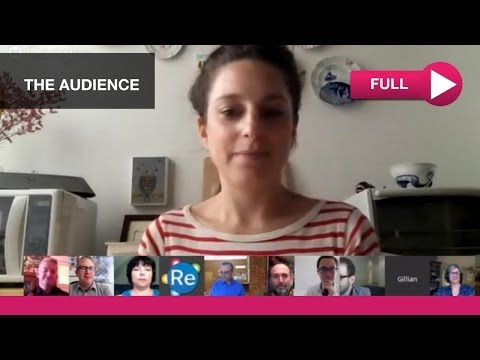 I have just returned from Europe where I participated in the Meetmarket at Sheffield DocFest and the Binger Filmlab's Digital Filmmaking Week. It was great to get back out and meet filmmakers and industry people face to face instead of only online (yes, I did just say that!). I also got to sneak in a few plugs for the new book.
Since most of you could not attend these events, I have posted my Binger presentation on Slideshare and below. Notes are included as well. I hope you find it helpful.
I am preparing to head to Sheffield DocFest this weekend where I will be meeting with various documentary producers to discuss their projects that are between development and post production. In attending these session for the past 2 years as well as several other film conferences, it never ceases to puzzle me at the disparity of what I think is going to happen in these meetings and what the filmmaker hopes will happen. Most are looking for funding, but few are really well prepared to pitch their projects. They are under the impression that a cheque book will appear at some point in the 15 minute session without really understanding what the executive across the table is looking for. In order to clarify the purpose of a pitching session, I offer words of wisdom from Stephanie Palmer. Her blog Good in a Room is a must read for all creatives who are faced with a pitch session. She gives these tips on preparing to pitch.
1) What version of my pitch makes the project more likely to sell? 
Stephanie says: "You shouldn't expect to sell anything in this context. You wouldn't buy a car or a house in a five-minute meeting, and no one is going to shell out serious cash and risk their reputations when meeting you for the first time." Your main objective in this meeting is to set up a line of communication in the future.
For myself, I am merely an emissary from the company and my job is to hear a bit more detail than what has been given to me prior to the meeting. I will then take down notes of my thoughts about how the project fits into the company's goals, what the filmmaker is trying to achieve, my observations about the filmmaker personally and how challenging the project will be in the market. I send all of this information back to my colleagues who may or may not choose to have us follow up.
2) Should I use a "leave-behind" in a pitch meeting? Like a one-sheet, outline, summary, or poster?
Stephanie says:  "In a pitchfest kind of situation, I wouldn't leave anything behind except your business card which just needs to have your name, phone, and email. My experience is that I have never seen someone get interested based on something from a leave-behind, but it makes it easier to say No."
I don't want any physical material because I am traveling and I don't have space to keep up with it. Simply an online link to material (press kit, film link, bio) is enough for me to include in my notes. Please do have a business card. It is shocking how overlooked this is, especially when everyone knows they are going to pitch. It is just unprofessional to show up at a planned meeting and not have a card.
3)  I know it's important to build rapport. But how do I do that when I only have 5 minutes to pitch?
Stephanie says: "Research the people with whom you'll be meeting and design a comment that demonstrates your respect for them. That builds rapport quickly."
Good gosh this is so easy to do on me as it just takes one Google search of my name and information on the company am I working with to find out what we're about. It is very surprising how few people actually do this and need me to spend our very limited time together explaining what The Film Collaborative does, the kinds of projects we have worked with and what we did with them. You can guarantee I'm looking you up ahead of time and finding out what you have done before and how you are presenting this current project to an audience, especially if it is in post production. If I don't find anything in the search engines, it is a worrying sign for me because you are neglecting your professional skills. Every professional person now needs to have some kind of information available online and make sure that information is something you are happy to have others find.
4) My pitch is set and I'm not changing anything. Is there any other advice you can give me?
Stephanie says: "Speak slowly and take notes on what the decision maker says. The act of taking notes shows respect, will help you maintain your composure, and will allow you to look for patterns in the feedback you get so that after the conference is over you can decide how to improve your pitch, project, or both."
I tend to prepare some notes and questions ahead of time that I may cover during our talk. It will be helpful for you to write these things down. Most of my questions will be about audience and I am particularly interested in whether you have done deep research on this for the project you are pitching. Believe me, most executives are thinking this same thing even if they don't ask you. We are less concerned with the story structure and more concerned about how well the film will do in the market. Take this into consideration before the meeting.
I look forward to the gathering in Sheffield during the coming week and if you are in town, come up and say hi.