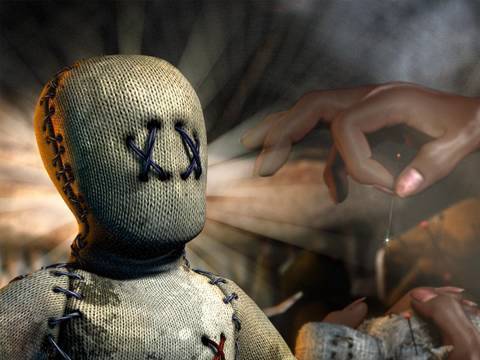 A week or so back I invited you to view and vote for animator Joaquin Baldwin's wonderful film Sebastian's Voodoo to win at the Cannes Short Film Corner online competition. I am happy to report that the film won this category by over 2,100 votes. Congrats Joaquin!
Ah the power of the internet. All voting was conducted online for this competition so it was necessary to drive as much traffic to the online voting site as possible and encourage people to not only view the film, but vote for it. Joaquin started with contacting all of his friends on Facebook and MySpace and telling them about the competition. When he contacted me, of course I said yes. We then created a separate page on Facebook so that he could contact all fans with one post instead of having to contact everyone individually. He notified all of his friends (who in turn notified theirs) to join the page and posted status daily on how the voting was going. I also encouraged him to Tweet daily to all of his followers on the state of the voting and encourage them to vote and join his Facebook fan page.
Next I contacted our friend Chris Jones, guerilla filmmaker extraordinare, to mention us in his blog which is widely read in the independent film community. Luckily he obliged because he had seen Joaquin's work at a festival he attended and loved it. I think we received some solid votes from that effort. Joaquin was interviewed by an online publication in Paraguay and received featured posts at BoingBoing, Dailymotion.com and Crackle.com. Of course, we both sent out blanket emails to all of our mailing list telling everyone to go to the site and vote.
This campaign was kept up for a week and a half with constant attention and people wrote back either on personal email or on the wall of his Facebook page giving us positive feedback and encouraging others to vote. This kind of grassroots effort is what it takes to sell DVD's too people!
We are now investigating the best ways to leverage this win for his future projects. It is always important to follow up any win or positive review for your film by letting as many people, publications and organizations know. This expands your reach and gives legitimacy to your success in order to foster positive relationships with your fan base where they can share in your success.
Tags: Cannes short film corner, Chris Jones, grassroots marketing, Joaquin Baldwin, Sebastian's Voodoo
Leave a Reply
You must be logged in to post a comment.