Last week, one of the first streaming services to allow video creators a pay to play option on their website announced a change of service. Dynamo Player has been around for about 3 years, but as many more services now populate the digital video pay to stream space, Dynamo saw a need to adjust their offerings and enable more than just a video player. Founder Rob Millis talked to me about the changes due to take effect in January 2013.
Explain how Dynamo is changing into a White Label Service?
Dynamo will be white label meaning that any company, distributor or filmmaker can put their own branding and customized options onto our digital platform. You'll be able to use the Dynamo infrastructure and technology under your own brand without sharing revenue with us and without having our management involved unless you want it involved. It has been in demand from our most professional users for a while so we're making these changes in order to serve them and make the service more tailored. In January, we will be announcing pricing and the full offering.
In general, Dynamo has been in the background of the user experience except during the purchase process where users go to the Dynamo website and the Dynamo payment process. With the white label option, the user has an entirely consistent process through the artist's brand. A recent example is a very popular rock band who wanted every aspect to be under their name with their branding completely integrated into the whole buying experience. We couldn't offer this before, but now we can.
Before, artists could use the Dynamo Player dashboard to see payments, see orders, collect emails etc. Does this now mean that they have to source everything independently and connect it to the player?
No, not at all. Dynamo can still do everything it always could, but now it will be accessed on a flat fee basis rather than through a revenue share we had before. But now you have an option to license the system for your own use.
And that would probably be more suited to enterprise level clients who have lots of films they are selling rather than a filmmaker with one film?
Yes, but we are also moving to offer more distribution options than just the player. We are aiming to be more of a one stop shop working with other platforms. In the past, we may have been seen as competing with other services, but we don't see any reason to continue that if we can serve clients better by helping them get to more platforms that we are usually more familiar with and have more experience with than the filmmakers.
For example, if I want my film on iTunes, now Dynamo can manage that process for me? Do all the encoding and the QC that Apple needs to make my film available in iTunes?
Yes,  we can either advise and consult and you take care of the technical aspects yourself or we can  manage the whole process via a third party. We are looking to become an aggregator with a direct relationship with iTunes.
And that is flat fee based, no revenue share from the iTunes revenue?
Right.
And what about the app building, that isn't something Dynamo was doing before?
It is new. We have experience with it, but we weren't offering it to filmmakers before. This is our effort to be a one stop shop for marketing and distribution of content. Often filmmakers and even medium size media companies don't know what questions to ask when they hire development team to build an application. There is a real need to have consultation between producers and technical developers when building an app. We think most app products on the market are grossly overpriced and we can either consult to help negotiate better pricing or to take some of this work inhouse to be more economical.
What precipitated this change? In the 3 years since Dynamo Player existed as one of the first paid video streaming services available, what has changed in the market?
In a lot of ways, we were more necessary for the long tail of film sales a few years ago and we have felt a responsibility to support long tail sales for filmmakers. But now we are seeing more of a call for customization of the player, reaching other digital platforms as well, assisting with website design and development, as well as providing technical support that filmmakers are not comfortable with and we aren't seeing many service providers in the film space who are able to offer that. For our professional users who are seeing a lot of customer demand, we want to be able to support them through those services.
I would imagine as well that there are many films using your service purely as a repository, somewhere to keep their films online even when they aren't working the titles with any marketing support. In a revenue share scenario, they are costing Dynamo more money to host them than they will ever sell. Is this also a factor in a change to flat fee, contract work rather than revenue share?
The cost of supporting many users who are either not supporting their own content with marketing or using Dynamo as a storage service has been a problem over time. It isn't prohibitively expensive from a bandwidth point of view, but it is distracting when running a business because it keeps us from being able to service our clients who are working hard to get their films seen. However, we will keep the system open for all of our current clients with a dramatic discount going forward, even if they have zero sales because, for many, it is really important that the film be available online and that they are able to maintain a consistent presence on the web regardless of whether they get one sale or a thousand sales a month. We don't want to kick any of those users off of the system. We will have a pricing model for those who want to use the Dynamo Player platform, but don't expect huge sales. They will still be able to access via a flat fee.
I was reading in another publication that you overestimated how fast Hollywood would move to innovate in the digital space. I can see how difficult it is for large corporations to innovate in a hurry, but I am still surprised in looking at the films coming into Sundance now that are still getting sales agents to negotiate traditional deals, even digital deals, and not putting up their own websites. Does it surprise you that independent filmmakers are also not very innovative? 
It never occurred to me before I started Dynamo the differences between a web producer and a filmmaker. The differences between what is gratifying for each. For someone who is used to working on serial content for the web,  they are used to building their own website, they are used to working Facebook and Twitter almost in their sleep, they are excited to have more eyeballs than big fame and more buzz than expensive contracts.  Filmmakers get more gratification from seeing their work on a big screen.  It is a very different kind of production, a very different kind of audience,  and there is less cross over between those 2 worlds than I ever expected.
In a lot of ways, no matter what's possible for a feature film to be distributed, filmmakers always wish that their film will fill a theater and show on a big screen and if it means waiting for 6 months to find a company that will make that a reality, it is a very tempting gamble for a filmmaker to take.  On the other hand, it is an industry filled with people who are inclined to be incredibly creative with sound, camera gear, and editing technique. They have stronger acting backgrounds informing their work. There has  been less emphasis on distribution of the work because that has always been handled by other people. Directors and producers have a much more creative emphasis than to be social media and digital innovators.
Are there plans with Dynamo to output to some services like Roku, Apple TV, Xbox etc.?
Certainly for particular clients who are interested in this, we will. There is definitely some content that should go out through Roku and Boxee etc, but some content creators shouldn't waste their time or money.
How about if distributors with a slate of films want to access these set top boxes to get their films into the home? Can Dynamo help with that?
Absolutely, especially for distributors and small studios that have a collection of titles that sit under one brand. It would be valuable to have a presence on these platforms with all of their titles available on the set top boxes. It is a matter of scale for them really, to consistently deliver new titles under one brand. While it is still very early in the history of smart TVs and set top boxes, we are starting to see an uptick in the click through rates of households watching content available on these services. For a single program or film to get attention there, it probably isn't worth the investment, but for a company with many titles, absolutely it is and we are happy to help with that.
I thank Rob for taking the time to explain the changes at Dynamo and I hope this helps to clarify things for those who are currently using the service and for those who are contemplating a service for digital distribution. If you found this article useful, tweet about it HERE.
This post was originally published on The Film Collaborative blog.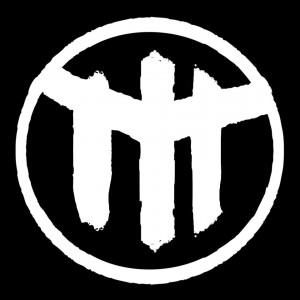 In the continuation of a look at recent cross platform/transmedia projects, this case study will be particularly relevant to those working with low budgets and ambitious plans. Writer/director Jay Ferguson's initial inspiration for Guidestones came from his late father's fascination with serialized shorts. Growing up in the thirties and forties, Ferguson's father went to the cinema and was 'hooked' on serialized shorts where bad guys tie distressed maidens to the train tracks and such. Ferguson thought that the internet would be an ideal place to try to recreate that experience for this century.
Again, thanks to Storycode.org for providing the video presentation (found at the bottom of this post) from which these notes were culled.
Jay Ferguson, writer/director, 3 o'clock TV
Synopsis
Two journalism students, investigating an unsolved murder, uncover a global conspiracy centered around the mystery of The Georgia GUIDESTONES, an enigmatic monument nestled in a farmer's field in rural Georgia and inscribed with directions for rebuilding civilization after the apocalypse. The story is based on a real monument and on the real account of a Toronto woman's experiences.
GUIDESTONES uses elements of transmedia and ARG storytelling to take viewers on a thrilling chase that crosses two continents and three countries in search of the truth. The project uses a hybrid mix of traditional narrative and formal and non-formal documentary styles.  Shot vérité style in Canada, the USA and India, the series moves seamlessly between the real world and the ?ctional account of how a young woman named Sandy stumbled upon a murder mystery.
Three minute episodes, 50 in total so far, with audience participation elements.
Intent:
Ferguson wanted to tell stories by professional storytellers that would guide the audience  an online and offline experience.  He observed that, though audiences wanted to participate in the story somehow, no one wants to pay for online content.  Also, how to keep audiences coming back? Too many webseries start out with the first few episodes being ok then die with audience numbers. Ferguson and his team have endeavored to keep up a fast paced, engaging story that pushes the audience to continue the journey.
Funding:
A mix of self funded, Canadian Independent Production Fund, some matching grants from the Ontario Media Development Council , sponsorship from Samsung, Carbon Clothing, Major League Baseball/Toronto Bluejays, Pizza Pizza (Canadian Domino's).  The online platforms (Hulu, Youtube) did not put in any money. The total budget is around $300,000 CAD. Estimate to reproduce at market value would be $1 million.
Revenue streams:
Product integration, merchandise/music/ringtones, rev share from Hulu. Recently launched on iTunes and considering a DVD to sell. 
Audience demographic:
While there were certain demographics in mind, the production recognized that different audiences will want to interact with the series, so  different ways to view the project were developed. In the Push version, one can sign up for the show and have the episodes delivered via  e-mail to experience in 'real time' as the characters are exploring the mystery. The Linear version is for those who want to be more passive and treat it like a traditional serialized show.
Background of the team:
Jay Ferguson is an award-winning filmmaker who has contributed as a writer, director, producer and cinematographer to over 15 feature films. His work with institutions such as The National Film Board of Canada has garnered him several awards, including the top cinematography award at the Atlantic Film Festival (Animals, 2005) and from the Canadian Society of Cinematographers (Inside Time, 2008). He was nominated for a Gemini Award in 2005.
Jonas Diamond is the CEO of iThentic, joining the team in the fall of 2008. Jonas is producer of the award-winning animated series Odd Job Jack (52×30). The series received a Gemini, CFTPA Indie, Banff Rockie and Canada New Media Award for Best Cross Platform Project. Additional Accolades for Odd Job Jack include a nomination for Best Interactive Program (2006) and Best Animated Show (2005) at the Banff Rockie Awards, second prize for Best Interactive Design (2006) at Vidfest, Best Convergent Project by the Banff Institute as well as multiple Gemini and Canadian Comedy Award nominations. Jonas? producer credits includes Odd Job Jack, Hotbox and Bigfoot for The Comedy Network / CTV, Pillars of Freedom for TVO, Turbo Dogs for CBC / NBC, The Dating Guy, skatoony, Sons of Butcher and the upcoming Geofreakz MORPG for Teletoon, The World of Bruce McCall, and the interactive storyteller Legends of Me as well as many other projects for various platforms.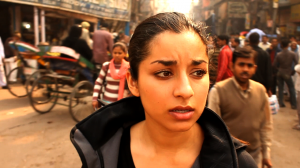 Development phase:
It took 3 years from conception to launch.
Thinking through each platform:
50 webisodes were shot and edited for use as video links, the main storyline.
50 different websites were needed to house the clues for each webisode.
Content was hidden online for viewers to research the clues given during the webisodes.
One of the really hard things was creating 50 story arcs. Each episode is on average 3 minutes long and it is difficult to find an interesting opening, build the story and then a climax to lead into the next episode in such a short space of time. For feature films, you may only have to do one or two of those, but 50 is a lot. The interactivity was very difficult to make happen…very time consuming.
Production workflow:
The production used a very small crew and shot with a Canon 7d digital SLR in order to have flexibility and adaptability when on location. It allowed them to get into places that you regularly would not be allowed to shoot. In India, there were some places that do not regularly allow filming, but they were able to shoot some scenes in a few minutes and not bother anybody.
8 months in production, with 8-10 hour days
Location shooting: 3-4 weeks Toronto, 1 week in Georgia, 1 week in India
Post production meant bringing together all the elements of web and film. Before locking an episode, online properties needed to be created and sites linked to other sites so that the minute it was live, everything was in place for the viewer to experience.
Digital team included:
A graphic designer
Website builder
1 person to buy and manage urls
people to develop online presences on Linkedin and MySpace
2 editors full time
2-3 editors part time
a media manager
effects supervisor
effects editor
Brad Sears who designed the Push system and email system.
Deployment strategy
They launched the "push" system in February 2012. The viewers sign up via email address on their website to follow the episodes. Links are emailed to them with the episodes.  Emails are timed to coincide with the happenings of the characters (if something happens at 9am, the email is sent at 9am). It takes the viewer a month to experience the whole thing and it is evergreen which means anyone can start it whenever they like. There is no "starting" and "ending" period.
After launch, the team received a lot of feedback from viewers. High schoolers in particular were impressed that they could Google things they had seen in the show, and something was actually there online.  Also found that high schoolers do NOT use email like adults do. They communicate more via Facebook. Production team then modified the "push" system to run on Facebook.
For older people, they complained of too much email (50 episodes plus supplemental info). Some complained not enough episodes being released fast enough.  They modified their release pattern/experience. Now viewers can choose to experience via Facebook, email or in a linear version where they just watch the episodes on their own time instead of following along with the characters.  The linear version is on Hulu and on iTunes.
Building the Audience
Ferguson concedes that not enough money has been spent on publicity. Largely marketing has been a mix of public speaking, interviews in publications on the process, word of mouth by the viewers with a tshirt promotion for those who bring in 5 viewers. Brand sponsors are doing some of the promotion, particularly Pizza Pizza who play a 30 second ad for Guidestones in each of their stores across Canada. They are hoping that being on Hulu will help garner a larger audience for the project due to its large amount of traffic.  Both Pizza Pizza and Samsung have done prize promotions on their Facebook pages for the show.
Achievements
-The clue finding is actually going very well. People really love it and get excited looking for the content. The first season really taught lessons in how to create on-line interactivity…now the team wants to take it further and have many ideas on how to get even more interactive.
-Through connections gain on other projects, the team was able to broker an agreement with Hulu to host the series and have an advertising revenue share.
-The series is now selling on iTunes in the TV show section. The whole season download  is priced at $9.99 or one can buy them per episode for $1.99.
-The acting is critical to the storytelling and the believability of any story. Supinder Wraich (Sandy) and Dan Fox (Trevor) have a real honesty that is hard to find in actors. Both can act really well directly to camera because they are able to empathize with the characters and that brings this very genuine quality that audiences respond to, it is very hard to fake that emotion without the audience feeling it. Ferguson's tip in casting is that when watching the actor closely, don't worry too much about the words or the actor's look necessarily, look into the eyes, see if there is a true belief in there. If they believe it, so will the audience.
Challenges
-To the conventional viewer, the non-totally immersed viewer, the Push system adds up if they are not able to get to the emails often enough and that became frustrating for some people who didn't realize there was a more linear way to watch.
-The team was surprised that the South Asian community has not taken to the series yet as the "Sandy" character is a great character for the South Asian community. The series still struggles to get any real traction there.
-Promoting the show for a bigger audience. Most of the limited funds had to go into production. This is the classic conundrum for lower budget productions…all your money goes into making the thing and none into promoting it.[editor's note: A word to the wise, budget in significant money for a publicist (traditional and one geared toward reaching fans directly), online advertising, video seeding, promotions, Facebook promoted posts, etc].
- Post-production has been about a year long with four working on it full-time and six or seven people working on it part-time, unlike editing a 120 minutes of content  which can be done in a few months.  Every single step of the way requires so many elements – a ringtone,  a song, a site to house that audio, a site to house a different type of clue that has to be searchable only in a certain manner… all these things are endless and each has to be built because there is no preexisting system.
-The only way they've been able to do this on a low budget is that the studio where they work [for day job projects] has audio people, graphic designers, visual effects artists, people who can build apps, all in-house. While they set out with a specific road map and  60 to 65% of that might have remained the same, about 40% has definitely had to change in post-production because they found certain approaches don't work and when one things is changed, all the elements have to be adjusted since everything is built together. Everyone on the team understands that they're trying to prove a point with this, build a new model, but it is really hard to do unless you have infrastructure behind you. At one point, Ferguson thought if grant money and sponsorship money didn't come in, he would still try to do this on his own, but he now concedes this was a ridiculous notion! "It would have taken me 15 years to do and I wouldn't even have the skills to do most of it."
A huge thanks to Jay Ferguson for sharing his details for the benefit of all who are interested in these new forms of storytelling. Below, please find his presentation
Other sources used in this post:
http://www.ithentic.com/p/2012/01/17/commentary-jay-ferguson-guidestones-webseries-tips/
http://www.reddit.com/r/IAmA/comments/xedqq/iama_creator_of_a_web_series_alternate_reality/
http://wildeffect.com/jayferguson/
This is the final post of a series dedicated to explaining the marketing of the documentary film, Joffrey: Mavericks of American Dance. Previous posts can be found here, here and here 
Now that we gained the support of many people who make up our super core fans (Joffrey alumni) of our film, we didn't ignore that there were other core audiences to target for a film essentially about American ballet history. One such core were the fans of the Joffrey Ballet who never danced with the company, but attend performances today or have seen them in their younger days. Another core were writers and groups who are interested in the topic of ballet, dance education and dance history. Even within those groups, there are fans of the Joffrey Ballet who never danced with the company. Notice that the target audience circle is progressively growing bigger, we aren't going after "dance fans" which would include every type of dance and everywhere in the world. Primarily we are staying in the ballet genre and within the US, though the internet is global so anyone may see our promotional efforts.
Google searches turned up  posts written by Joffrey fans, following keywords on Twitter also helped to uncover these fans and many times lead to 140 character conversations. They especially wanted to know when the film would play their cities. This is when it is advisable to have a distribution plan in place so those questions can be answered and to have that plan be flexible so one can add screenings (or allow for fan hosted screenings). I would find out from them which cities, tell them where and when we had booked and solicit recommendations on venues.  The same thing happened on Facebook. This also lead to an uptick in email signups as those fans wanted more news on the film and an eventual uptick in sales in our estore.
Some Joffrey fans are writers too which has been great for publicity in Dance Magazine (editor in chief Wendy Perron used to take class with Mr. Joffrey) , Huffington Post, EasyReader, The Faster Times and  Dance Channel TV and on blogs such as 4Dancers, Elite Dance Network, Dance Advantage (we participated in a giveaway contest with them), Tendus Under a Palm Tree and My Son Can Dance.
I also researched US based dance schools, University dance departments and arts societies in cities where I knew the film would be playing (again using Google) and notify them of the upcoming screening. I would look for any instructors who may have trained with the Joffrey or with a Joffrey alum or another choreographer associated with the Joffrey by reading each website's About page or Staff bio page. These are usually located in the navigation at the top of a website or at the bottom and when I made contact with them, I pointed out this association so they would see what relevance our film had to their lives. Note that I did not send the same email blast message to everyone. This was tedious, labor intensive work and usually not the kind of thing your distributor or publicist is going to do for you. To be honest, it is better that way because they usually do not have in depth knowledge of the interests of your audience so their communication tends to be very self promotional and could potentially come off as spam.
Since we are still making interview podcasts with alumni, I am contacting dance historians at societies and universities to make sure they know we have this repository of Joffrey history that they may listen to for free. This communication helps to bring those people to our website where they not only may listen to the podcasts, but see that we have the DVD for sale and we still have screenings going on.
In addition to this micro level outreach, we also used a publicity firm for reviews and coverage in mainstream media (widening out awareness to the broader, but more diffuse circle);  invested in Facebook advertising with very laser targeted keywords and some newsletter advertising with sites such as Eventful and SeeChicagoDance.com for our screenings; and used a booking agency to help us book venues. This has been a multi pronged approach with a small team of dedicated people who have devoted many hours specifically to this film so that it would succeed. I don't want to give readers the impression that we only used one form of audience building and that this can/should be done with no budget. It can't and it shouldn't.
Now that the film is available on Amazon, iTunes and will have its US broadcast premiere on PBS American Masters in December 2012, all of this outreach and publicity helps to drive more awareness and sales revenue. It has been a lot of effort and at times quite tedious, but as the long tail of sales continue, I know it will continue to pay off.
Sheri on Google+
In case you didn't know, we have at long last released our book Selling Your Film Without Selling Your Soul and had a launch party last week in New York City. Thanks to all who turned out to wish us well and buy a physical copy (even though they could have a free one digitally, who knew?).
There are only a few days left to get your free digital download for whatever reading device you have and mostly for anywhere in the world. The text only pdf will always be free so there will be NO excuse to not have the helpful information inside no matter where you live. Unfortunately, iTunes sales will only work in the US, Canada, UK, Australia, France and Germany.  Amazon sales will only work in the US, UK and Germany for now. We have a book distributor who is sorting out the printed edition for bookstores and he should be getting the book out in other countries IF iTunes allows digital books on those sites. Spain, for example, does not have digital books in the iTunes store much to the disappointment of my boys from The Cosmonaut
The .mobi and ePub files on our own site will work on these devices so you can manually download them from the site and upload to the device. These will be coming off of the site when the free period is over, so if you planned on getting a copy for free and from anywhere in the world, hurry up.
Here are a few quotes from filmmakers who have read the book:
"The book dispels misinformation that has been circulating with regards to actual income that can be derived by utilizing various types of deals involving and/or combining VOD, digital rights, theatrical releases and DVD sales and offers real life case studies that talk about the creative campaigns filmmakers have devised that are working."-Scriptshark.com
"So far I'm up to page 52 and I can assure you that this is absolutely essential reading for independent filmmakers. Indie producers, myself included, are usually quite coy about the financial side of filmmaking…Well, this book bares it all! I am shocked and delighted by the transparency of the filmmakers involved."-Playitsafemovie.com
"It's a gold mine of information from a group of people that have gone out and done what someone like me, a person with a non-mainstream film, wants/needs to do."-Jeff Barry Films
****
We are discussing plans for a Los Angeles launch party to coincide with DIY Days at UCLA on October 28 so our LA friends can celebrate with us. Stay tuned for details. Also regarding DIY Days, that is a FREE event (we LOVE free right?) and should be packed with filmmakers, gamers, hackers and all kinds of transmedia peeps in the LA area. Major networking going on there so make your plan to skip work that day and spend it on the UCLA campus.
****
I have been asked to participate in the International Women in Digital Media Summit (iWDMS) in Stratford, Ontario, Canada on October 25. The keynote speaker for the summit is Arianna Huffington which is awesome! Registration closes October 12. My panel is on  Distributing Digital Projects, Case Study: 'Moderation Town' and I will talk about connecting with audiences when distributing work digitally. If you are in Stratford, come say hi.
****
My lovely friend Tiffany Shlain has a new documentary releasing now and for the next few months across the United States called Connected. I saw it at Sundance this year and it blew me away. I love the subject matter of course (love of technology and proclaiming our Interdependence!) and she has been making the rounds online and on traditional media outlets to talk about the concepts behind her film. Here's the trailer:
Join the film's Facebook page for updates on where the film is playing and go see it.
****
Last update, the return of #filmin140 to Twitter. Yes, we took a hiatus for summer, but we plan to be back in October. Emails between Charles Judson, Mark Bell and I have been flying and we think our next session will be on using social media (believe me, the irony of using Twitter to discuss how to use social media with luddites did not escape us!) We have a few ideas for filmmakers who are doing this really well, but if you know someone or you ARE someone doing this, please send me a message @shericandler. No firm date in October yet, but it will be a Wednesday. Stay tuned for that.
Unfortunately, a great number of key digital platforms must be accessed through the use of an aggregator. Of course there are always exceptions, but the general rule is that to get your films onto Cable VOD, iTunes, Netflix, Hulu, Sony Playstation and other device oriented options and retailer digital platforms , you will have to go through an aggregator or a distributor. We either directly or via partners offer both a commission or a flat fee option (range depends on platforms).
However, you can get onto Amazon directly. Also, you can access DIY oriented ones such as Mubi, Fans of Film and other platforms like them. To the best of our knowledge, more money is made on the key high trafficked platforms, if one can get on them.
Once again we remind you, MARKETING, MARKETING, MARKETING is key to your film's success no matter what distribution outlet you use.
Studios such as WB and Lionsgate have leverage with the Cable MSOs and work to  get films marketed and New Video has marketing leverage with iTunes. New Video  works via social media outreach by disseminating a release with images & clips  to sites such as Digg, Reddit, Stumbleupon and posts a release on PR distribution sites (ClickPress, i-Newswire, eCommWire, The Open Press) along with feed-based announcements on Google blog search, Technorati, Yahoo! News, Topix etc., tagged with keywords for easier discovery. They also claim to do online grassroots outreach, email marketing and trailer and clip tagging.
Gravitas notes that its PR firms and staff release information about new titles to key websites and bloggers and they utilize what they call "VOD Guide Optimization" where they utilize  relationships with operators to raise the profile of certain Gravitas titles.
Distribber makes it clear that the marketing is up to the filmmaker (and they are also referring our TFC Marketing Services), but all the revenue goes to the filmmakers with no backend percentages taken.
CRM cites the marketing it does and we're not sure what it entails beyond the usual Facebook and Twitter announcements, but we're looking into it.
Whichever aggregator you choose to work with, make sure you have either a very firm marketing plan in place and committed to and/or know that you need to deploy one yourself.
New Video-They are choosy about the films they represent and they charge 15% of all revenue generated.
IndieFlix- They go through New Video and charge a 30% Fee on all revenue generated (we think that's inclusive of the New Video fee but are waiting to confirm).
Indie Rights- They go through New Video and charge a 20% fee in addition to the New Video fee.
IndieRights and IndieFlix also work with platforms other than iTunes as do we at TFC so that should be factored in when making distribution decisions.
Tunecore-Aggregates straight to iTunes. Distribber uses Tunecore to access iTunes. Distribber charges a flat fee of $1,295 for iTunes and all the revenue flows back to the filmmaker, no backend fees. TFC uses Tunecore and works with Distribber as a partner (we are working with them for no extra charge to filmmakers).
Gravitas- A VOD / digital aggregator (who often goes through Warner Bros), they will handle your iTunes submission, but that's two fees (each at 15% as we understand it and they claim that Warner Bros and studios in general get better revenue even from Apple).
Warner Bros and Lionsgate- TFC works with Lionsgate and it seems that both have more marketing leverage (as does New Video)  to get best promotion possible on iTunes. This can make a big difference and should be factored in along with analysis of backend splits and fees.
TFC works with both the flat fee and commission models because of the fact that when cable VOD or even sometimes DVD is a valuable option, regular digital often goes with them.