Ever wonder how those big budget film trailers explode onto the internet with millions of views seemingly in hours? Is it really because the trailer is spectacular and everyone happens to be talking about it or is there something else at work?
I recently contacted Erick Brownstein of Media Needle who offer video seeding via their partner company, YTM, to find out more about how these types of services work. You may think that videos simply "go viral" on Youtube, that compelling content just attracts viewers who then happily share it. But with over 72 hours of video uploaded to Youtube EVERY MINUTE, it is highly unlikely that your video is going attract significant organic views with no help whatsoever. Every major film studio and most big brands use these seeding services to provide a high volume of views for their video campaigns for trailers and branded content.
The way YTM works is essentially via an advertising network that is connected to around 5000 premium, highly trafficked websites with advertising spaces to sell. You tell YTM what audience or category you are targeting, and they use a proprietary system called  ViewIQ to calculate about how many views you could get in a short space of time that may catapult you into trending topics (more on that in a minute). While a minimum number of views is guaranteed, your video "ad" will also benefit from organic views (those aren't subject to additional charges) simply by being prominently featured on these sites. They also optimize the keywords in your video's description for search engines so it will be highly placed in organic internet searches.
One thing that YTM has perfected is the ability not only to guarantee a minimum number of views, but to work within the algorithm that calculates a Youtube trending video.  Videos that make it into trending topics, which are featured on the homepage of Youtube, attract the attention of nearly 15 million additional viewers looking for what's hot on the site. Part of Youtube's algorithm that chooses which videos to highlight takes into account a short time frame from first upload and the variety and legitimacy of the source of the viewing traffic. It then determines a  "what's hot" list. Videos on this list usually only enjoy a 2-4 day run before they are pushed off by other new videos, though hot videos can enjoy a long run at the top of Google search pages. However, there is no guarantee that your video will make it onto this list. It really depends on what other videos you are competing with at the time.
In other words, the seeding gets your video noticed and then organic views take over after that which can boost your view count into the millions.
Your video content is embedded with a unique code that keeps track of the number of views and where the traffic came from. This is via a proprietary system called ShareIQ. The video is then  distributed to the existing network websites, targeted to the campaign's specifications based on geography/demographics/interest of the audience you are trying to reach. The campaign is 100% viewer initiated click, meaning one can't just scroll over the video and it counts as a view nor does the video play automatically on a loop. The wider those audience specifications are, the more economical the price per view. The narrower the specifications, the more expensive the price per view. Views are calculated by the amount of time watched because Youtube policy dictates that a view is counted only after 15-20% of the video has played.
Now the nitty gritty, cost. YTM charges $.10-$.15 per view. In order to reach trending topics to get the organic view "kick" that really propels your video into the "viral" territory, it would cost about $50,000 (500,000 views x $.10 per view) for a campaign reaching a relatively wide audience in a short space of time. Campaigns that spend over $50,000 also benefit from additional blogger outreach by the YTM team, meaning they not only place your video on their network of sites, but they also pitch bloggers to write articles about it. You have probably read these articles on many entertainment sites about how such and such trailer for a movie is "viral" and these are the result of having a seeded campaign. There is definitely a PR benefit to having your video in the trending video list.
For a campaign more interested in reaching a highly specific audience, the cost per view is more because you are decreasing the amount of sites the video will be placed upon in order to reach a certain viewing goal. My guess is YTM makes most of its money in reaching high volume sites with general audiences that easily reach say, 500k views. If your campaign is so restrictive in its focus that it will only be applicable to say 50 sites in its network, there won't be much margin in only charging $.10 per view since you may only hit 30,000 views so they charge a higher price per view. But let's face it, hitting 30,000 views is not newsworthy and it won't get your video to cut through the noise that is Youtube and its trending videos list. You could probably reach 30K through your own efforts so a video seeding service may not even be right for your work if you are satisfied with reaching this level of view count.
Having compelling content naturally attracts a potential viewer to click on your video and pass it around. Ideal length for these videos is between 2-3 minutes. Campaigns that received the biggest amount of traffic usually reach people emotionally, either through humor or compassion. Some of YTMs examples are
This one for the 20th Century Fox film Planet of the Apes-current view count 25,367,423
This one for travel company Expedia and their Find Yours campaign- current view count 2,295,966
This one for children's animation film Dino Time-current view count 794,084
Now, I know what you are thinking…online tools were supposed to provide a FREE way to reach mass, global audiences! While it is theoretically possible to reach a mass audience for free, more often payment is needed to rise above all the others who also believe they can reach out for free. Payment also tends to expedite the process. Video seeding is not something they talk about in the Youtube Creator Playbook though, is it?
Whether you are trying to attract "buzz" for your film's premiere (and make a big distribution deal, say at a festival like Sundance), get more people to watch your webseries or transmedia project, or sell more cinema tickets, you might want to build some significant video seeding money into your budget. It is still cheaper than TV spots and with the ability to place well in search results, it may be a smarter  and longer lasting advertising spend.
To find out more on how Media Needle and YTM can help you, contact Erick Brownstein Erick@medianeedle.com
This post was originally published on The Film Collaborative blog.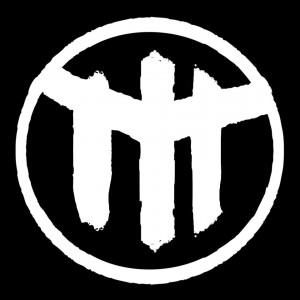 In the continuation of a look at recent cross platform/transmedia projects, this case study will be particularly relevant to those working with low budgets and ambitious plans. Writer/director Jay Ferguson's initial inspiration for Guidestones came from his late father's fascination with serialized shorts. Growing up in the thirties and forties, Ferguson's father went to the cinema and was 'hooked' on serialized shorts where bad guys tie distressed maidens to the train tracks and such. Ferguson thought that the internet would be an ideal place to try to recreate that experience for this century.
Again, thanks to Storycode.org for providing the video presentation (found at the bottom of this post) from which these notes were culled.
Jay Ferguson, writer/director, 3 o'clock TV
Synopsis
Two journalism students, investigating an unsolved murder, uncover a global conspiracy centered around the mystery of The Georgia GUIDESTONES, an enigmatic monument nestled in a farmer's field in rural Georgia and inscribed with directions for rebuilding civilization after the apocalypse. The story is based on a real monument and on the real account of a Toronto woman's experiences.
GUIDESTONES uses elements of transmedia and ARG storytelling to take viewers on a thrilling chase that crosses two continents and three countries in search of the truth. The project uses a hybrid mix of traditional narrative and formal and non-formal documentary styles.  Shot vérité style in Canada, the USA and India, the series moves seamlessly between the real world and the ?ctional account of how a young woman named Sandy stumbled upon a murder mystery.
Three minute episodes, 50 in total so far, with audience participation elements.
Intent:
Ferguson wanted to tell stories by professional storytellers that would guide the audience  an online and offline experience.  He observed that, though audiences wanted to participate in the story somehow, no one wants to pay for online content.  Also, how to keep audiences coming back? Too many webseries start out with the first few episodes being ok then die with audience numbers. Ferguson and his team have endeavored to keep up a fast paced, engaging story that pushes the audience to continue the journey.
Funding:
A mix of self funded, Canadian Independent Production Fund, some matching grants from the Ontario Media Development Council , sponsorship from Samsung, Carbon Clothing, Major League Baseball/Toronto Bluejays, Pizza Pizza (Canadian Domino's).  The online platforms (Hulu, Youtube) did not put in any money. The total budget is around $300,000 CAD. Estimate to reproduce at market value would be $1 million.
Revenue streams:
Product integration, merchandise/music/ringtones, rev share from Hulu. Recently launched on iTunes and considering a DVD to sell. 
Audience demographic:
While there were certain demographics in mind, the production recognized that different audiences will want to interact with the series, so  different ways to view the project were developed. In the Push version, one can sign up for the show and have the episodes delivered via  e-mail to experience in 'real time' as the characters are exploring the mystery. The Linear version is for those who want to be more passive and treat it like a traditional serialized show.
Background of the team:
Jay Ferguson is an award-winning filmmaker who has contributed as a writer, director, producer and cinematographer to over 15 feature films. His work with institutions such as The National Film Board of Canada has garnered him several awards, including the top cinematography award at the Atlantic Film Festival (Animals, 2005) and from the Canadian Society of Cinematographers (Inside Time, 2008). He was nominated for a Gemini Award in 2005.
Jonas Diamond is the CEO of iThentic, joining the team in the fall of 2008. Jonas is producer of the award-winning animated series Odd Job Jack (52×30). The series received a Gemini, CFTPA Indie, Banff Rockie and Canada New Media Award for Best Cross Platform Project. Additional Accolades for Odd Job Jack include a nomination for Best Interactive Program (2006) and Best Animated Show (2005) at the Banff Rockie Awards, second prize for Best Interactive Design (2006) at Vidfest, Best Convergent Project by the Banff Institute as well as multiple Gemini and Canadian Comedy Award nominations. Jonas? producer credits includes Odd Job Jack, Hotbox and Bigfoot for The Comedy Network / CTV, Pillars of Freedom for TVO, Turbo Dogs for CBC / NBC, The Dating Guy, skatoony, Sons of Butcher and the upcoming Geofreakz MORPG for Teletoon, The World of Bruce McCall, and the interactive storyteller Legends of Me as well as many other projects for various platforms.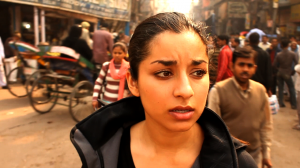 Development phase:
It took 3 years from conception to launch.
Thinking through each platform:
50 webisodes were shot and edited for use as video links, the main storyline.
50 different websites were needed to house the clues for each webisode.
Content was hidden online for viewers to research the clues given during the webisodes.
One of the really hard things was creating 50 story arcs. Each episode is on average 3 minutes long and it is difficult to find an interesting opening, build the story and then a climax to lead into the next episode in such a short space of time. For feature films, you may only have to do one or two of those, but 50 is a lot. The interactivity was very difficult to make happen…very time consuming.
Production workflow:
The production used a very small crew and shot with a Canon 7d digital SLR in order to have flexibility and adaptability when on location. It allowed them to get into places that you regularly would not be allowed to shoot. In India, there were some places that do not regularly allow filming, but they were able to shoot some scenes in a few minutes and not bother anybody.
8 months in production, with 8-10 hour days
Location shooting: 3-4 weeks Toronto, 1 week in Georgia, 1 week in India
Post production meant bringing together all the elements of web and film. Before locking an episode, online properties needed to be created and sites linked to other sites so that the minute it was live, everything was in place for the viewer to experience.
Digital team included:
A graphic designer
Website builder
1 person to buy and manage urls
people to develop online presences on Linkedin and MySpace
2 editors full time
2-3 editors part time
a media manager
effects supervisor
effects editor
Brad Sears who designed the Push system and email system.
Deployment strategy
They launched the "push" system in February 2012. The viewers sign up via email address on their website to follow the episodes. Links are emailed to them with the episodes.  Emails are timed to coincide with the happenings of the characters (if something happens at 9am, the email is sent at 9am). It takes the viewer a month to experience the whole thing and it is evergreen which means anyone can start it whenever they like. There is no "starting" and "ending" period.
After launch, the team received a lot of feedback from viewers. High schoolers in particular were impressed that they could Google things they had seen in the show, and something was actually there online.  Also found that high schoolers do NOT use email like adults do. They communicate more via Facebook. Production team then modified the "push" system to run on Facebook.
For older people, they complained of too much email (50 episodes plus supplemental info). Some complained not enough episodes being released fast enough.  They modified their release pattern/experience. Now viewers can choose to experience via Facebook, email or in a linear version where they just watch the episodes on their own time instead of following along with the characters.  The linear version is on Hulu and on iTunes.
Building the Audience
Ferguson concedes that not enough money has been spent on publicity. Largely marketing has been a mix of public speaking, interviews in publications on the process, word of mouth by the viewers with a tshirt promotion for those who bring in 5 viewers. Brand sponsors are doing some of the promotion, particularly Pizza Pizza who play a 30 second ad for Guidestones in each of their stores across Canada. They are hoping that being on Hulu will help garner a larger audience for the project due to its large amount of traffic.  Both Pizza Pizza and Samsung have done prize promotions on their Facebook pages for the show.
Achievements
-The clue finding is actually going very well. People really love it and get excited looking for the content. The first season really taught lessons in how to create on-line interactivity…now the team wants to take it further and have many ideas on how to get even more interactive.
-Through connections gain on other projects, the team was able to broker an agreement with Hulu to host the series and have an advertising revenue share.
-The series is now selling on iTunes in the TV show section. The whole season download  is priced at $9.99 or one can buy them per episode for $1.99.
-The acting is critical to the storytelling and the believability of any story. Supinder Wraich (Sandy) and Dan Fox (Trevor) have a real honesty that is hard to find in actors. Both can act really well directly to camera because they are able to empathize with the characters and that brings this very genuine quality that audiences respond to, it is very hard to fake that emotion without the audience feeling it. Ferguson's tip in casting is that when watching the actor closely, don't worry too much about the words or the actor's look necessarily, look into the eyes, see if there is a true belief in there. If they believe it, so will the audience.
Challenges
-To the conventional viewer, the non-totally immersed viewer, the Push system adds up if they are not able to get to the emails often enough and that became frustrating for some people who didn't realize there was a more linear way to watch.
-The team was surprised that the South Asian community has not taken to the series yet as the "Sandy" character is a great character for the South Asian community. The series still struggles to get any real traction there.
-Promoting the show for a bigger audience. Most of the limited funds had to go into production. This is the classic conundrum for lower budget productions…all your money goes into making the thing and none into promoting it.[editor's note: A word to the wise, budget in significant money for a publicist (traditional and one geared toward reaching fans directly), online advertising, video seeding, promotions, Facebook promoted posts, etc].
- Post-production has been about a year long with four working on it full-time and six or seven people working on it part-time, unlike editing a 120 minutes of content  which can be done in a few months.  Every single step of the way requires so many elements – a ringtone,  a song, a site to house that audio, a site to house a different type of clue that has to be searchable only in a certain manner… all these things are endless and each has to be built because there is no preexisting system.
-The only way they've been able to do this on a low budget is that the studio where they work [for day job projects] has audio people, graphic designers, visual effects artists, people who can build apps, all in-house. While they set out with a specific road map and  60 to 65% of that might have remained the same, about 40% has definitely had to change in post-production because they found certain approaches don't work and when one things is changed, all the elements have to be adjusted since everything is built together. Everyone on the team understands that they're trying to prove a point with this, build a new model, but it is really hard to do unless you have infrastructure behind you. At one point, Ferguson thought if grant money and sponsorship money didn't come in, he would still try to do this on his own, but he now concedes this was a ridiculous notion! "It would have taken me 15 years to do and I wouldn't even have the skills to do most of it."
A huge thanks to Jay Ferguson for sharing his details for the benefit of all who are interested in these new forms of storytelling. Below, please find his presentation
Other sources used in this post:
http://www.ithentic.com/p/2012/01/17/commentary-jay-ferguson-guidestones-webseries-tips/
http://www.reddit.com/r/IAmA/comments/xedqq/iama_creator_of_a_web_series_alternate_reality/
http://wildeffect.com/jayferguson/
This annual, invitation only event was held last Friday in New York City. Unfortunately, I did not attend and I am quite disappointed because I would much rather spend my time listening to people like this than the ones invited to speak at most film industry forums. It was just pointed out to me that videos from some of the speakers were loaded up to Youtube and I encourage you to check them out.
For anyone interested in understanding the way storytelling is evolving; from fan participation to using digital tools for promotion and distribution to understanding that there may be no more stopping points in a story; watch this series of videos from some of today's big thinkers.
Brian Seth Hurst explains that audience and storyteller can achieve levels of engagement with each other that were never possible in the pre-Internet, pre-Facebook, pre-Twitter era. This fact is fundamentally changing the way stories and storyworlds are conceived, disseminated, and branded.
Ian Shafer explains the way stories take root in the individual and collective consciousness nowadays. Narratives are delivered in smaller and smaller bits, the most successful and influential stories—whether an advertising spot or a Facebook post—are designed less for digestion than for quick and easy sharing: vibrant, picture-driven packets of information that invite surprise and make you want to type, "Hey, check this out."
David Weinberger explains now knowledge lives on the hyperlinked Net, and links offer a never-ending invitation to go further, to know more. The cardinal challenge of the storyteller in the age of networked knowledge is to expose us to points of view other than our own, to free us from the "echo chamber" of narratives that merely reinforce what we already know or believe. The best stories should honor a simple yet stubbornly elusive truth: that different people start from different places, and that what happens to them matters just as much to them as what happens to us matters to us.
You can see all of these short videos on the Future of Storytelling Youtube channel. 
This post was originally published on The Film Collaborative blog on August 29, 2012
It is a question I was thinking deeply about because I encounter filmmakers and industry players all the time who say that they put up a Facebook page, opened a Twitter account, started a Youtube channel, but the people didn't come, views didn't go up and the sales didn't happen.  So what's the point? It doesn't work, clearly. I know they opened those accounts because it is "the thing to do" and besides it was free which is totally budget friendly, but just opening up accounts with no time, commitment, team, strategy, budget to maintain and grow them and truly utilize what they are best at  is not going to work and I recommend to go ahead and close them. Seriously!
Yes, social media is the newest communication tool (really it isn't that new, but some still think it is) and Americans in particular spend almost 80% of their time on the internet (30% are online globally), with 22% of their time on social networking sites and 21% of their time in internet searches (there are over a billion search queries on Google every day!). I'm sure you can find another way to communicate with these people though, perhaps visiting door to door or cold calling or throwing obscene amounts of money into advertising all over the place and crossing your fingers (works for Hollywood). You've got that kind of time and money, yes? Honestly, start now thinking about what tools you will be using instead.
Once I look at what is being done with these sites, I am hardly surprised that it isn't working. Most artists do not have a commitment to building up strong ties with an audience, they do not use social tools for "listening" and researching what audiences respond to, they do not post regularly except for "please make it happen for us on Indiegogo," "Vote for my film on (name some film contest site)," or "my film is now available on iTunes." Basically the chatter is all "do something for me" which is really tedious to read (I would say every day, but they don't usually post regularly). For many publicists, this is how the channels are used as well; here's a press kit, write about my client except that instead of only reaching writers, they are broadcasting to everyone and rarely listening at all.
 I wrote some time back about how Facebook wasn't a good sales medium and I still stand by that post though there have been changes at Facebook that affect showing up in a newsfeed and the use of landing pages. Facebook, of course, would have you believe that it is a good sales tool, after all they have the most to gain from perpetuating that idea  in the business community.
If all you are using social media for is sales, STOP. I release you from feeling the burden of using auto tweeting and sending that same message through all of your profiles. No longer should you hire outside companies to do it for you either and pretending to be you. If you have done this, you already know it doesn't work. Stop paying companies to send 5 prewritten tweets a day about your film to their 60K+ followers. You will not find that it makes much difference if that is the only effort you are making. Stop making inquiries for "some of that social media stuff" so your trailer will "go viral."
Here is what the tool is very best used for; name/brand recognition, trust and loyalty building, sustained interest, long term sales and that most indescribable feeling of connection that begins to permeate. This is really an emotional space and it is something I would think independent artists would understand, you express ideas and emotions in your own work, right? And you hope to convey that to other people and elicit some kind of emotion from them. I know you don't usually start from "I'm making a product that's going to sell" point of view so why do you use social sites that way?
I say indescribable because you can't point to that one "campaign" that brought your work to someone's attention, it is an ongoing process that sinks deeper than "a message" or tagline and begins to spread and lasts far longer because little pieces of your thoughts, your connections and projects leave footprints behind online; not just on Twitter and Facebook, but everywhere on the internet globally. Someone who stumbles across your efforts, even years later, can find you and evidence of your work. No ad campaign or newspaper clipping is going to allow for that. Many people point to Twitter streams and Facebook newsfeeds as being fleeting and they are, but you can make more, endlessly. Can you do that for little money with an ad in the Times (pick a city) or a magazine cover story? While you may feel like you reach more people in a short amount of time, there's a new cover story tomorrow or next month about someone else. There are only so many covers to fill, only so many talk shows to be on, only so much space in the newspaper or magazine for ads. Should you ever use traditional media? Should you ever use advertising? Yes, of course, but now you can have one more tool to use that is available to anyone, anywhere. You can choose to use it or not, but make sure you understand how to use it correctly and commit to doing it, every day. Also come to terms with the fact that if you are choosing not to use it, you are totally dependent on having third parties promote your work. New artists emerge every day and very few companies [and consumers!] are truly committed to anyone.
Without a commitment to developing a community of supporters by using social media, save your time and possibly money and find another tool. You won't be successful here.
Sheri on Google+
continuation of the previous posts about marketing the documentary film, Joffrey: Mavericks of American Dance
Social
Social media accounts were started on nearly the first day (Facebook, Twitter, Youtube, and later Flickr and Pinterest) and daily posts have been made on them ever since. Google alerts were set up at this time so I could monitor keywords and find stories of interest to my audience. Any time the word Joffrey Ballet is mentioned, I get an alert and I have other keywords set up as well. I joined a few Linkedin groups devoted to dance writers and ballet teachers. I have found Joffrey alumni through these groups as well as journalists and those interested in Joffrey history. I also monitor Twitter through columns on Tweetdeck and through a tool called Twilerts and I know when anyone comments on our Facebook page by using Hyper Alerts. We also have  an account on DanceMedia.
The key to building up our following has been consistent posts and watching what people are interacting with. On our Facebook page, old photos of the company always get the thumbs up and the comments rolling in. On Pinterest, I have a mixture of Boards devoted to topics ranging from alumni photos, history of the company, ballets of the Joffrey, ballets commissioned by the Joffrey (choreographed by others), and general ballet related photos. On Twitter, I found getting involved in hashtag conversations has resulted in gaining followers.
Getting it all set up is the easy part, keeping up with it, generating content for these channels, and getting traffic onto the sites is the difficulty and probably the most underestimated aspect of this kind of marketing. I set up a content calendar format to keep track of blog posts, advertising campaigns, promotions we are running with other sites,  screening dates, podcasts I am releasing, digital photobooks I am having designed and releasing, press releases we have sent out or will be sending out, scheduled email newsletters, deadlines for designing/printing/mailing collateral (posters, postcards, flyers) etc. As you can see, there a lot of moving parts to this and we have been generating this kind of effort now for 9 months. I am convinced that it has paid off in the distribution opportunities presented, the amount of screening bookings the film has had and the sales from our website.
Content
Content may be written (blogs and articles), audio (podcasts), photo, video (short clips, more than just a trailer) or links and we utilize all of it. For blog inspiration, I have used a combination of excerpts from Anawalt's book, interview transcripts from the film, photos we have from the Joffrey archives, and Youtube videos of performances that are already on YT to illustrate the posts when I can. As my guide, I use my own curiosity about this story. What would I want to know more about if I were a fan?  Then I research what we have in assets to put together the stories. Journalistic skills are needed in doing this work. There are some posts that are more housekeeping like highlighting city premieres or the release of the DVD, but mostly I try to expand the story of the Joffrey company through the blog so fans will want to come back and find out more. Too many times filmmakers publish blogs that are one sided (here's my film, here are photos of my film, here's my film poster, here's how we are doing in post) and offer little to no value to the audience. If the conversation is only about YOU, I get bored, so I see no reason to visit again or share your news after a while.
Whenever anyone signs up to our email list, they receive a series of Joffrey Mavericks Moments digital photobooks as a free pdf download. Each installment covers a different theme and showcases rarely seen photos and quotes from Robert Joffrey, Gerald Arpino, company dancers and associates to contextualize the photos and we have released 4 of these. Again, it expands the history of the company and the story of the film while providing an incentive to sign up to our list. List building is highly useful when it comes time to drive traffic to screenings and to your Store page on the website.
Earlier, I said I was trying to find a way to involve those alumni who were not included in the film. I decided that rather than only writing up interviews to run on the blog, I would allow the alumni to tell their own story using their own voices. It is much more impactful and authentic that way. Weekly, I release a podcast audio interview with alumni from all different eras and mostly they aren't the ones included in the film itself. Some were principal dancers, some were only in the company a short time, some were not principals, but had a good career with the Joffrey, all have stories to tell. I have also gathered stories from choreographers, costume designers and administrative staff. The Joffrey Ballet is 56 years old, it would be impossible to tell the whole story in a 90 minute film. Luckily with the internet, we don't have to cut out and discard great stories. We just have to find another outlet and, for this, it is the podcast series.  Email list members get a new one delivered to their inbox every week, but anyone can find them on our site and on Soundcloud. I record the telephone interviews and download them to mp3 then I work out the best parts of the interview and write up paper edits, record a voice over for the podcast and work with an audio editor, the incomparable Cameron Ahern, to get them down to around 20 minutes.
Joffrey Maverick Memories podcast series is a living account of the history of the Joffrey Ballet from the people who were there. I took it as a real compliment when one alum said, "You know, our lives as dancers before the internet were so fleeting. Few performances were truly captured, critics reviews only lived for a short time in the newspaper or magazine, photos were taken and put in archives somewhere. There is almost no evidence of what I did when I was young. I'm really glad someone is gathering this together and putting it out there for all of us to see again." Win win!
Also, when I know an alumni run company or school is having an event or performance, I list those on our social accounts and in our newsletter. We should all benefit by being associated with the film, not treat these people like an unpaid film promotional team. That is what truly partnering with your audience means. Something in it for them, maybe even more than something in it for you. You'll get something believe me.
Next post: moving from the supercore, to the core within the audience niche of "ballet"
Many of you are already familiar with using Youtube to release trailers and clips for your film, but in the last few months Youtube relaunched their site and they made some adjustments to their analytics functionality. If you haven't been back in a while to check your data, you should because you'll find some really interesting tools to help in your efforts at reaching an audience.
As I said in a past post, I have started using a tool called Tube Toolbox to find ballet fans on Youtube for the Joffrey Ballet documentary I am working on. We now have over 300 subscribers on the channel in about 3 months of use. It isn't earth shaking numbers, but remember these are all people interested specifically in the topic of the film who have chosen to subscribe to the channel. Some of them also have their own followings in the dance world so the ripple effect worldwide is greater, more sticky and far cheaper than if I had used advertising to reach thousands of mostly uninterested people.  And it continues to grow every day. But what do I know about these people?
I know the top 5 countries they come from, I know the gender and age range they fall into and how they came to the page. I know what videos they are watching AND for how long AND where in each video viewing I lose them. Wow! If you have ever wondered why a video isn't working, you can now access the tab called Audience Retention.
You can choose which of your uploaded videos to analyze and then shows you a graph like this
It  is very useful to know how long the average viewer stays with your video. Do they cut out after 5 seconds? Does it start strong and then decline by the middle? At what point do you lose them? Maybe the video is too long or doesn't stay compelling. You can use these stats to test how your edit performs and make changes. As you can see, there are 2 parts to this. Absolute audience retention shows the views of every moment of the video as a percentage of the number of views of the beginning of the video. Relative audience retention shows your video's ability to retain viewers relative to all YouTube videos of similar length. Relative is less important to me than absolute.
Other interesting data can be found in the Playback and Traffic Sources tabs. Playback tells you where people are watching your videos. On the Youtube page, the channel page, through an embedded video player on another site? If it is on another site, you can click that link and it will tell you which ones. Also, it will tell you how many views are from a mobile device. Traffic sources tell you how they found your video, through a search engine, direct links such as Facebook or Twitter, or through suggested videos that line Youtube's right hand sidebar on videos similar to yours. When you seed your video on other sites (or when others do it for you), it is important to know what works and what doesn't so you can make adjustments.
Youtube has also put all of this information together in a handy download called The Creator Playbook that you can download for free HERE which was updated in November when they implemented these changes. I hope this information helps when you are thinking about your strategy for using Youtube.
I have been reading some of the articles about the film project that premiered at Sundance this year, Life in a Day, and is now being released theatrically by National Geographic Entertainment, YouTube and Cinedigm Digital Cinema Corp. For anyone who doesn't know, producer Ridley Scott and  director Kevin MacDonald requested anyone to send in footage from the day July 24, 2010; for most a typical day in their life. The team received over 81,000 submissions of over 4,500 hours of footage from which to cut together a 95 minute documentary.
I did not take part in this "experimental" form of filmmaking so anyone who did please correct me. I suppose there was a form to sign that said you agree not to demand any form of compensation or ownership over this work. You agreed that your footage would become the property of the production and they could do whatever they want with it, including copyright it and profit from it. Fine, that was your choice. I think the thing that gauls me is they produced a film from your footage and expect you to sign up for the privilege now of becoming part of the "marketing SWAT team" to promote it and pay to go see it. You've received a co director end credit (no credit on imdb that I can see, but there is a large cast list), but are left out of any decision making and do not enjoy any benefits of working closely with some pretty powerful industry insiders. In my book, this is an exercise in exploitation.
This experiment isn't fan building or relationship building that benefits both sides. You were used to create a profit making vehicle for large corporations and now they want you to help them promote it so they can make more money. If you aren't considered a close member of the team, you have no decision making power, you aren't profit sharing in any way, the film premiered on Youtube during Sundance but is no longer available online for you to view a film you helped to create while they take it out to theaters and make money from it, then this isn't true collaboration. Outside of a credit on a theatrical film end credit roll, there is nothing in this relationship for you.
The point I am making to my indie filmmaker friends is this. Don't exploit your audience. True collaboration means there is something in the relationship for all parties. Don't build up a following with the sole intention of using them for ideas, a workforce and profit that benefits only you.